---
Golf!
Come play golf with your classmates! Our reunion golf scrambler will be at the Tri-City Country Club in downtown Kennewick. (map/directions) The course is run by General Manager and Head Professional Chris Isaacson (Kamiakin '78) and he has reserved several tee times for the Class of '79 beginning @ 9:38am Friday morning, July 31st. Please arrive by 9am unless you are notified otherwise.
There will be prizes for the longest drive, closest to the pin (KP) and the like. Mulligans, putting string (for shorter putts) and other gimmicks to improve your scores will also be available for purchase. Initial cost (excluding mulligans, etc.) will be $48 per player, including cart. Those who prefer to walk and bake in the sun can play for $35.
For those of you travelling and wanting to play in the scrambler, club rentals may be available for $7.50. Be advised that selection is very limited. There is only one left-handed set and at most two or three right-handed club sets. It's best to bring your own clubs, but if you want to check / verify rental club availability, call the course Pro Shop @ (509) 783-6014. FYI - we can currently accommodate 25 golfers, however, arrangements can be made if we have more.
Please be aware there is a dress code at Tri-City Country Club. The standard is shirts w/ collars, (mock turtleneck ok) long pants (jeans ok but no rips / holes) or proper shorts / bermudas. (no frayed cutoffs or gym shorts) Ladies skirts should be at least mid-thigh length. For more details on the TCCC dress code, see the course website and/or call the course Pro Shop @ (509) 783-6014.
Please contact Vic Edens (gardenof4@gmail.com) to reserve your spot ASAP...
---
Mixer at Pizza West!
(okay, so it's really Jack-sons)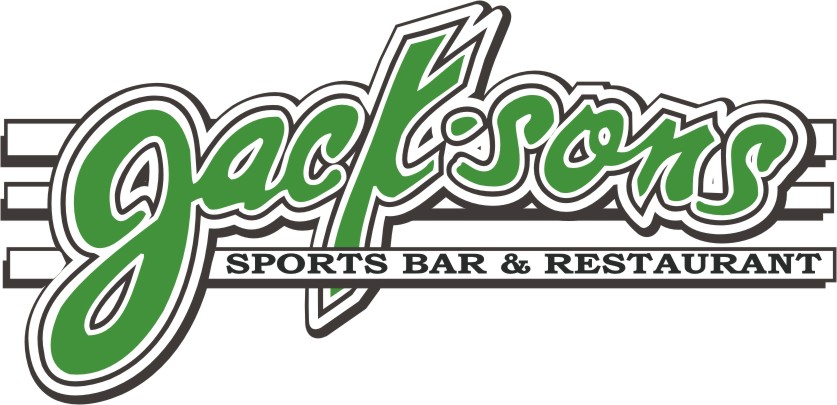 3320 W Kennewick Ave (509) 783-4392
Beginning at 7pm, come join your classmates for drinks & fun conversation at Jack-sons in Kennewick, which used to be the old Pizza West. (map/directions & alternate Jack-sons website: http://www.jacksonssportsbar.com)
Our class has the entire outdoor back patio reserved for the evening with beautiful weather in the forecast. Snacks (pretzels/chips) are free or classmates may purchase food from the regular Jack-sons menu. Classmates registered for Saturday night will receive a free souvenir 30 year class reunion beer glass which entitles them to $2 beers all night. Additional souvenir glasses will also be available for purchase at check-in.
The committee has arranged with Jack-sons for a night of great music provided first by the Millionaires Club on the patio from 7 - 9pm followed by long time west coast favorites and nationally known blues/rock band Too Slim and the Taildraggers in the main room. (alternate Too Slim website: http://www.tooslim.org)
Note that beginning at 9pm, there will be a $5 cover charge to help pay for the music. Prior to 9pm, all classmates can hang for free. After 9pm, no one will be allowed to stay in Jack-sons without paying the cover charge. The committee is sensitive to the fact that a cover charge may be viewed as a problem by some. (FYI - classmates are paying a reduced cover charge, we're requiring all other patrons to pay $10)
If the $5 cover charge is a potential problem for you, please arrange to attend early rather than deciding not to come at all. Also, please check with a committee member before leaving as it's possible other arrangements were made regarding the cover charge.
Get ready for a huge evening - this night promises to be a blowout you don't want to miss!
---